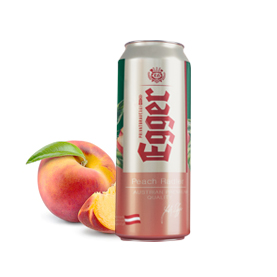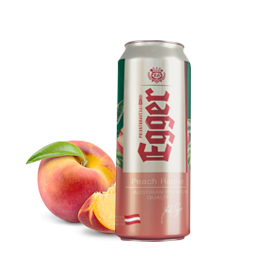 Radler Peach is a new drink
released on spring in 2018.
It is a fruity beer with sweet
and fresh peach juice ade.
With 2.1% alcohol, it is really
drinkable for everyone.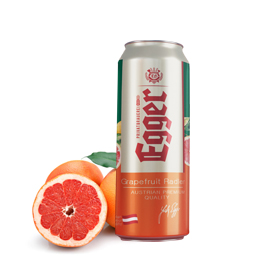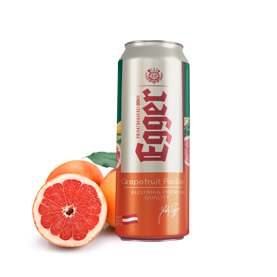 Radler Grapefruit is a beer
mixed ade with flavor of
rich juicy, bittersweet
grapefruit.
With 2.5% alcohol,
it is light and easy to drink.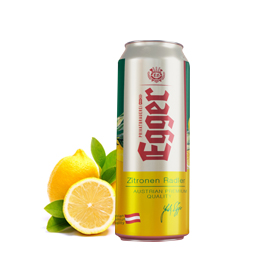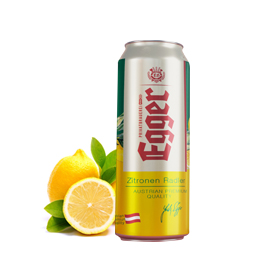 Radler Lemon is a beer
contained a fresh and
clean lemonade.
With 2.2% alcohol,
feel comfortable to
take it.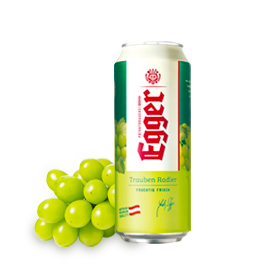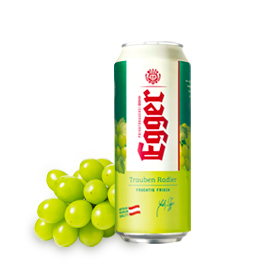 Radler green grape is a beer
containing a fresh and
juicy green grape.
With 2.3% alcohol,
It is drinkable
for everyone

The roots of today's private brewery Egger lie in the 17th century. In 1675, the suburban brewery of the "Pierpreu" Hans Gwercher in Kufstein was mentioned for the first time. In the 19th century the brewery became the property of the Egger family.
In 1978 the private brewery was rebuilt on the foundation of a century-long tradition according to state-of-the-art technology in Unterradlberg.

THE LARGEST
PRIVATE
BREWERIES IN
AUSTRIA
Deutsche Landwirtschaftliche Gesellschaft – DLG (German Agricultural Society)Egger beer has been named the best beer for the eleventh time in a row (2010-2020) and has been awarded GOLD! The private brewery Egger thus follows the successes of previous years. For instance, we were awarded the "Preis der Besten" (Prize of the best) as the only Austrian brewery in 2001 and 2006. 2017, 2018 and 2020 we received the prize for long-term quality.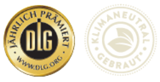 OVER THE
WORLD
Producing the finest quality products, with the best taste, features high on the list of priorities for the Egger team today, just as it did back in 1978.The main part of the total output is sold in Austria, around 34% are exported to the countries Hungary, Germany, Slovenia or Italy but also China, Paraguay, South Korea and Russia .

FOR
NATURE
Since February 2017, we have been producing a total of carbon-neutral products. Thanks to our in-house biomass power plant and an external electricity provider which operates exclusively with renewable energy sources, 99% of the energy used has already been produced carbon-neutral. The remaining CO2 emissions are compensated by climate certificates. The "LIFESTRAW®" water treatment project in Kenya is supported. Therefore our Egger beers are brewed "carbon-neutral".